Create your Perfect Diary in seconds with TOAD designer.
You can choose duration, size, cover design and even personalise the book!
Make your own Diary instantly by choosing from a broad range of formats. There are weekly formats, daily formats and appointment books as well as many specialist diary types available.
We pride ourselves on creating practical, personal and good-looking diaries. They are hand-produced and quality-checked to ensure you get your perfect product, just the way you want it. And we deliver within 3 working days of receiving your order! Our books have a white wiro-bound binding & come with a semi-frosted poly cover for added protection.
Create your own great looking diary that's perfect for your needs. At TOAD we don't like conformist we like giving people a choice.
That's why we're pleased for you to let us create your diary - Just for you.
Oh...and you can also personalise the covers front and back!
TOAD - One of a Kind.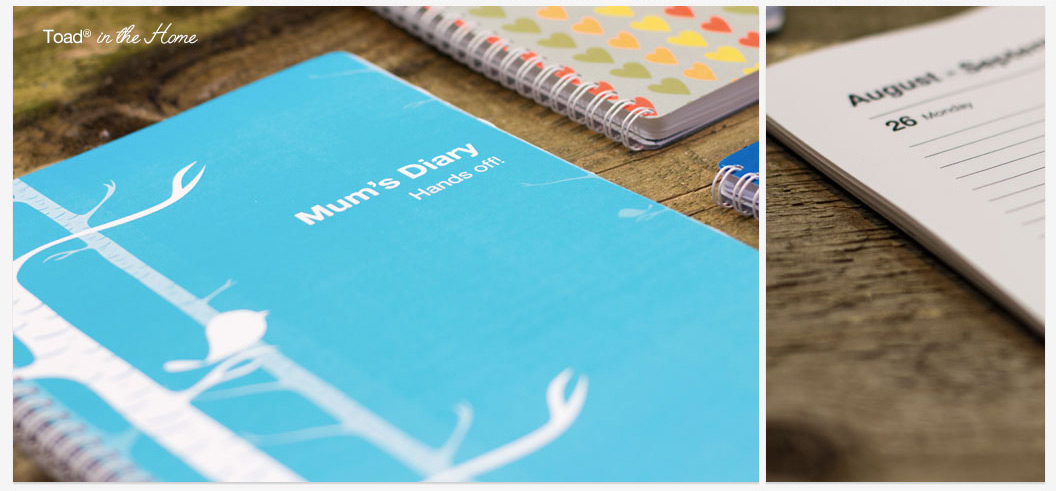 You spoke and we listened!
Our new Refresh range represents a whole host of value added improvements to our Diaries to further build upon the success of our unique Personalised & Customised proposition.
Packed with requested features, our new Refresh range includes: better quality paper, more cover choice with our latest contemporary designs, white ribbon page marker, and a little origami surprise. What will it be this time?
Our Diaries have a Host of New Improvments...