Start any month of the year
Soft-touch material or
design-led printed covers
Choose any duration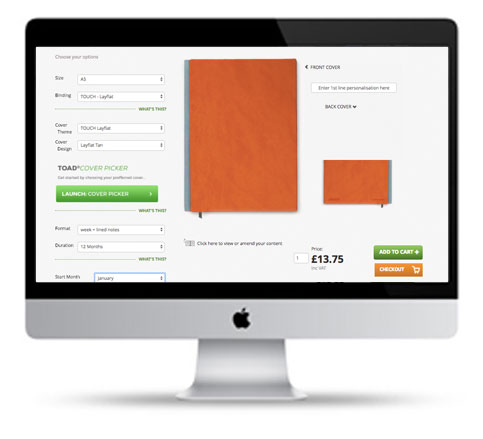 A huge range of formats to choose from

Available in: A5, EXEC & A4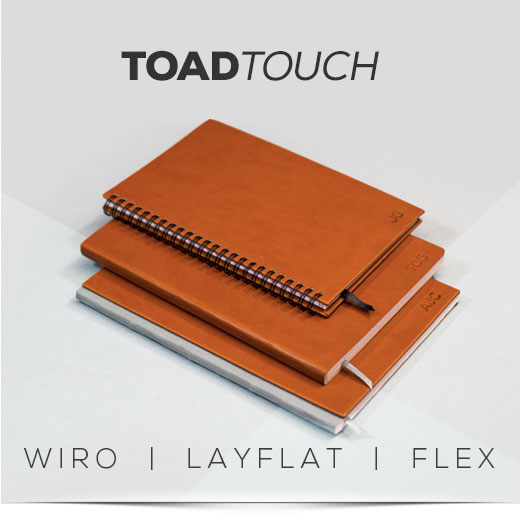 1. Choose a your preferred size
Our books are available in A5, A4 & our custom 'Exec' size (in between A5 & A4).
2. Launch TOAD® cover picker and choose a cover design
Choose from a huge range of design led covers, or from a wide variety of colours in our soft-touch range.
3. Choose a format that best suits your needs
With many popular and specialit formats to choose from, you're sure to find excatly what you need.
4. Start yours whenever you want... even on a sunday!
Start your diary on your choosen start month, and even create a diary that suits your working week by choosing your start day layout.