This is what we do...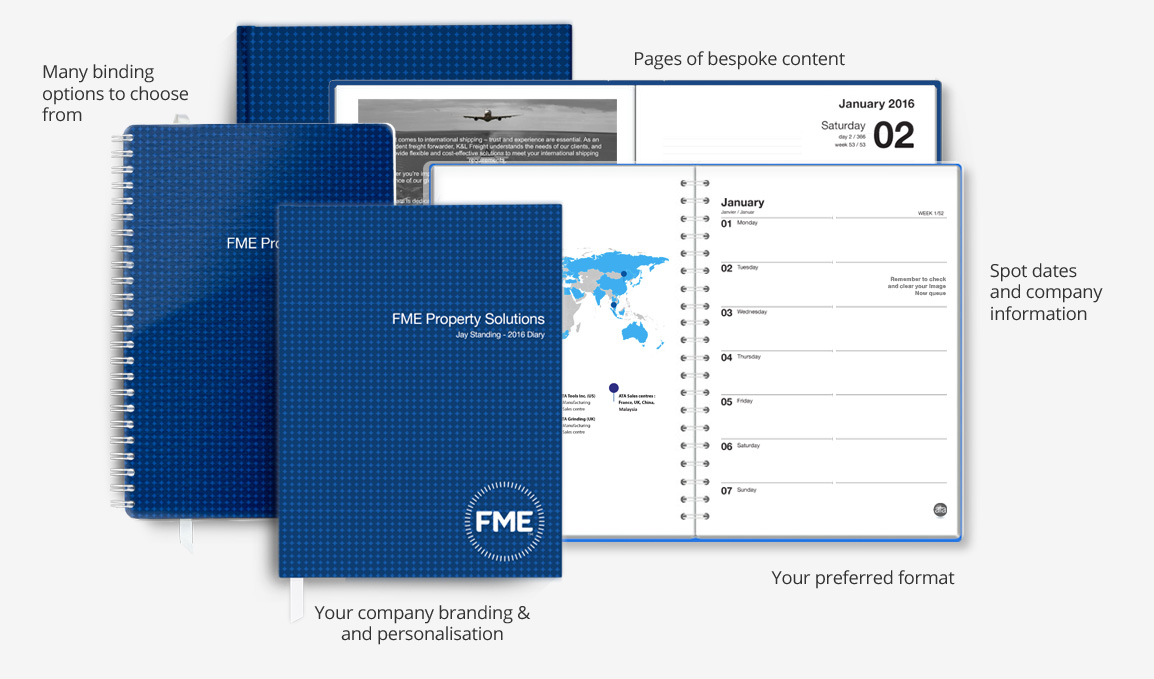 Keeping it Simple, Exceeding Expectations.
Luxury, Standard or Economy.
Quantities 10 - 10,000.
Quality Bespoke products, to suit your exact purpose.
Binding Style
From classic standards, to high-end premium options for every need and budget.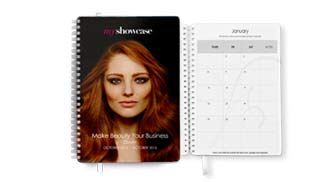 THE WIRO BOUND
Popular, versatile, flexible: Available in full printed card colour or vinyl/ faux-leather front-and-back covers.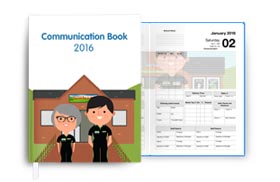 THE HARDBACK
Durable and sturdy, options come in full bespoke colour or traditional cloth-vinyl or leather-look finishes.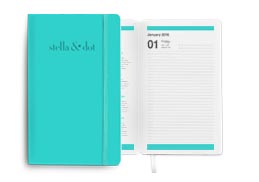 THE SOFT FEEL
A soft, flexi-feel that is a delight to hold, use and tell your friends about.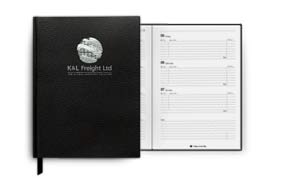 THE LEATHER BOUND
Traditional or Contemporary, luxurious and seasoned with use.
Size
Pocket-size, Handy-size, Desk-size... or something in-between?
SIZE GUIDE
POCKET 86 x 152 mm
A5 Slim110 x 210 mm
A5148 x 210 mm
QUATRO177 x 237 mm
A4210 x 297 mm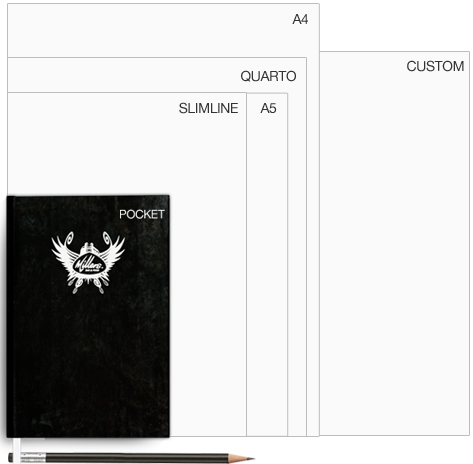 Cover Finish
Whatever your Binding Style preference, select from a range of finishes to suit your look.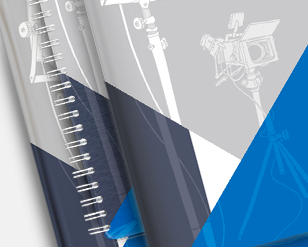 FULL-COLOUR COVER
Full-colour printed covers, as per your Bespoke Design. Available in all soft or hard cover finishes.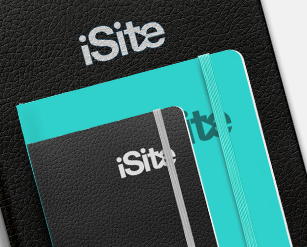 EMBOSSED COVERS
Emboss your cover with your logo or bespoke detail. Choose between the understated deboss effect or colour foil emboss. Available in all hardback or leather-look or real leather cover finishes - whether wiro bound, soft feel or hardback.
Would you like a sample?
Click through to our Samples Shop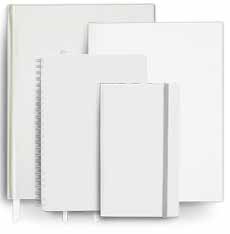 Order as many as you like!
(all sample orders are fully refundable on FREEPOST return of the sample)