Our refills fit the major brand's sizes and we stock Personal Size, Pocket Size & A5. With many options, including the most popular week-to-view and day-per-page formats, you'll be able to find your preferred options here. In addition, you'll be able to choose your start month meaning no more wasted pages.
Note: If you are looking for an A5 refill to fit your Collins Organiser you'll need a 7-hole refill. This applies to A5 size only. Other Collins organisers fit the standard punching system.
Refill Size Guide.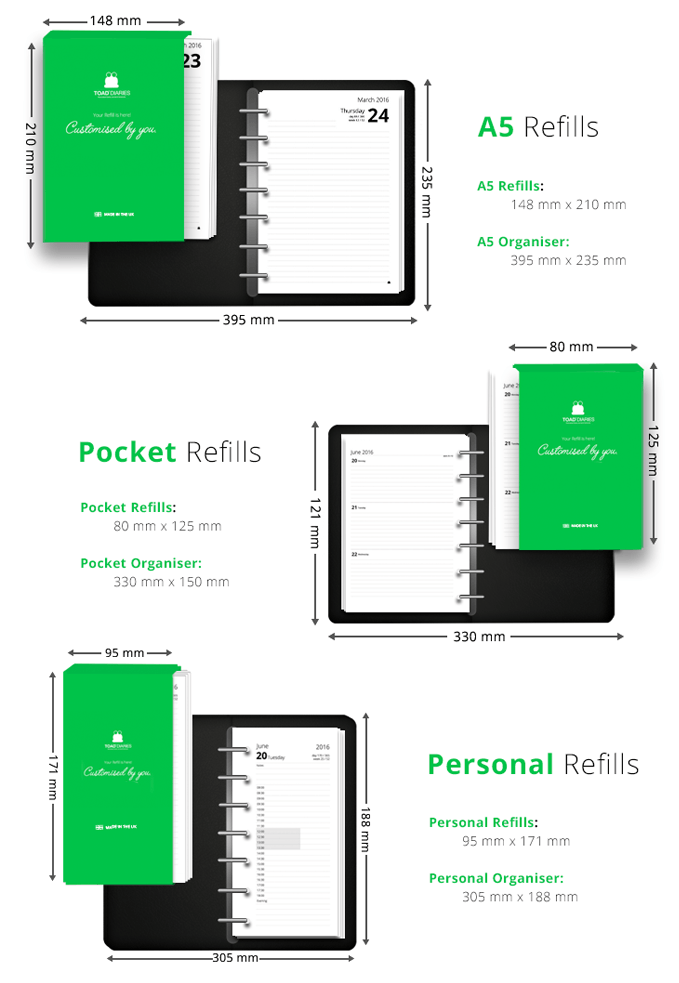 At TOAD® we pride ourselves on creating quality notebooks, diaries, and refills whilst providing exceptional customer service. You'll receive your product within 3 working days. And we have a no quibble money back guarantee; if you're not 100% happy with your product then you'll get your money back. That simple.
Your refill is environmentally friendly, made right here in the UK, and will be quality-checked so you get the perfect product. All at a competitive price. What more can you ask for?
TOAD – One of a kind.