Personalised Travel Journals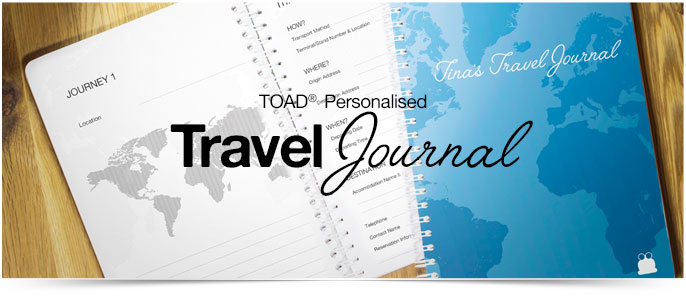 Travel Journals & Travel Diaries | TOAD®
As with all TOAD® products we want to give people a choice. So when we created our new range of travel journals and travel diaries this was no exception.
Browse our shop to find your perfect travel journal in a colour that just right for you. And personalise your travel book in either our soft 'written font' or the stronger 'impact' font. After all it's your travel journal... personalise it your way!
The perfect companion for your trip...our personalised travel journals have 100 lined notebook pages for you to write about your adventures, as well useful features, such as a travel itineraries and essentials checklist. So you won't forget your camera this time!


With some really useful content...
Personal information section
Travel itinerary list
Travel essentials checklist
New people and contacts
100 page travel notebook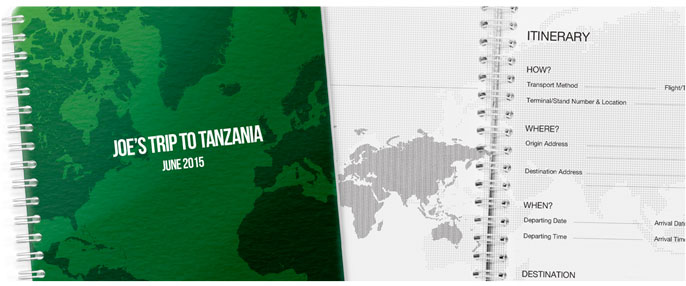 At TOAD® we pride ourselves on making great looking and practical products.
Your travel diary will be made in the UK and be quality-checked to make sure you get the perfect product. White wiro-bound diaries with fully coloured covers plus a semi-frosted see-through poly cover for added protection. A travel book that is created by you for you.
Can't find what you're looking for? Why not check out our unique Designer?